Dresner Advisory Services, LLC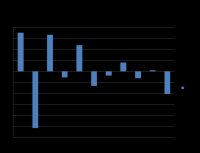 We're very excited about the findings in our recent fourth annual Wisdom of Crowds® Business Intelligence Market Study. The good news is that there is much more awareness around the value companies can realize through BI investments. It's also encouraging to see the amount of success that respondents reported. Forty percent of the 1, 182 respondents worldwide and representing more than 10 industries stated they "completely agree" that their business intelligence initiatives have been successful, and almost 50 percent stated they "agree somewhat" that they have been successful.
Another encouraging finding is the number of companies in Asia Pacific and Latin America stating they have significant plans to invest in business intelligence. And I was pleased to find that BI Competency Centers (BICCs) — which I began encouraging in 2001 — are well represented (17 percent) in the distribution across functions using BI in organizations.
There were also some surprises among the findings, especially the proliferation of BI tools and their impact on success/failure.
Here is my analysis of some of the survey findings.
Success with business intelligence

Although 40 percent of respondents indicated their BI initiatives have been successful, the majority did not "completely agree, " indicating there is room for improvement. As we found in prior years' surveys, smaller organizations report greater BI success.
Smaller organizations tend to grab the bull by the horns and perceive BI as more strategic because it enables them to drive a wedge in the marketplace and level the playing field. Knowledge is power and at least a short-term advantage.
We also found, as in prior years, that BI penetration is still relatively low in organizations and size is a factor. The smallest organizations have reasonably good penetration levels compared to midsize and large organizations. In the largest organizations, 38-39 percent reported penetration below 20 percent.
I think penetration and success levels go hand in glove. When BI initiatives succeed, BI is much more likely to expand within the organization and touch other functions.
So the question is: How can organizations be more successful with BI so that more can benefit from it? I think it comes down to the fact that the BI inhibitors are the same as the catalysts. It starts at the top with having key involvement from leadership. Leadership must see business intelligence as core to their own success.
In discussing this finding about success with small business leaders, we find two important reasons for their success: 1) executive management "ownership" of BI initiatives and 2) ease and speed of deployment of initiatives compared to the complexities constraining agility in larger organizations.
Traffic stats
You might also like
2014 Dresner Advisory Services Business Intelligence Emerging Technologies ..
— Virtual-Strategy Magazine
Dresner Advisory Services was formed by Howard Dresner, an independent analyst, author, lecturer, and business adviser. Dresner Advisory Services, LLC focuses on creating and sharing thought leadership for Business Intelligence (BI) and related areas.