Competitive Intelligence to Business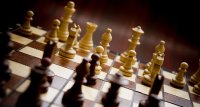 Are you trying to grow your business by relying on your past business experiences, research data and assumptions?
If so, you're ignoring new and emerging trends in the business world, according to Seena Sharp, founder of, which for more than 30 years has helped Fortune 500 and emerging companies seek a competitive advantage in business. Sharp, the author of, was a recent guest speaker for the Small Business Breakfast Series, hosted by Pepperdine's Graziadio Alumni Network of Los Angeles.
Competitive intelligence, as defined in Sharp's book, is "the knowledge and foreknowledge about the entire business environment that results in action."
Sharp's key message to business leaders is to think beyond their industry, target their customer base and look for new and emerging trends that could affect them even if it isn't immediately obvious. Your business doesn't exist in a vacuum.
The Big Picture
In thinking about the wider business environment, here are a dozen factors (in no particular order) that Sharp says business leaders should consider:
Demographics
Economy
Distributors
Customers
Suppliers
Technology
Culture
Competitors
Prospects
Other industries
Government or industry regulations
Substitutes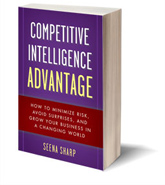 Other important factors, according to Sharp, include packaging, security, media and politics.
"Recognize the entire marketplace, " Sharp advised, noting that a business's product or service is likely to be relevant outside your direct customer base.
Indicators of Change
How and where do you find these indicators of change and emerging trends that could affect your business?
Sharp says it's important to read trade industry publications and newsletters, and to read the print (not online) version of The Wall Street Journal, which she called "the single best source."
Look for trends, emerging news in business and offbeat or bizarre business tidbits that might not readily appear to apply to your industry. When you see something that merits further consideration, write it down.
"Look for patterns and different comments, " Sharp said. "When you see, hear or read anything that's bizarre, different or weird, don't think of that for your industry. Think of it as a concept."
Industry Publications
Think of the industry publications that interest you. You don't have to read every word of every issue, but scan new and old headlines. Read publications like the Standard Periodical Directory, the Los Angeles Business Journal, and business magazines for cities and companies.
"Keep aware of what is going on generally and then think about how you can apply it, " Sharp advised. "If you're not constantly being surprised, you're not keeping up with your industry."
You might also like
IIFL Holdings jumps on receiving Sebi nod for investment advisory services — Business Standard
With this, IIFL Holdings would be offering a wide range of investment and financial advisory services to corporate and institutional clients.
Sarah Oberhofer Joins Brookfield Office of Ameriprise Financial — Brookfield Elm Grove Now
Brokerage, investment and financial advisory services are made available through Ameriprise Financial Services, Inc. Member FINRA and SIPC. © 2014 Ameriprise Financial, Inc. All rights reserved.
Capital Intelligence Raises the Ratings of Gulf Finance House BSC — MENAFN.COM
Being a wholesale entity, the company has no official lender of last resort.
Q&A
Business (Competitive) Intelligence?
Of course there is business intelligence. Read the "Art of War". Business is war. If you dont produce faster than your competitors, than you will lose. There are many folks who go to one company and learn everything then market themselves to its competitors. Then he or she will make more money because of the intelligence that one had acquired.