What is Business Intelligence software?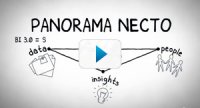 Business Intelligence discovery products have gained in popularity over the last few years, driven by decision maker and analyst demands for tools that enable quick exploration of unstructured and new data and pave the way for faster, more accurate decision-making.
At the same time, IT has sought to maintain its vision for governed BI, driven by a desire for standardization and scalability.
The competing demands of the business user and IT organization, have led many business users to take independent action — circumventing IT to get their coveted ad hoc capabilities. These "shadow IT" decisions however, have an impact to the organization. Multiple BI solutions – independently running within business units and teams, increase cost and complexity for the enterprise and create disconnected 'islands" of data and reports that are virtually impossible to bridge and fog business understanding.
A unified, governed, visual and collaborative solution for BI
Necto 14 is the first BI solution to provide business users with personalized, intuitive, and interactive analytics, delivered through a highly visual and understandable infographic format. Business users use Panorama Necto 14's self-service data discovery and visualization capability to uncover hidden insight, present vital data, and track performance using interactive infographics that dynamically reflect business changes.
Panorama Necto is visual, using infographics, graphic visual representations of information, to present complex information quickly, clearly and in a 'business story' every businessperson can understand.
Panorama Necto is suggestive, automatically suggesting to business users where insights can be found, while presenting that information in visual, clearly understandable terms, with no need to turn to IT or business analysts for analysis or interpretation.
Panorama Necto is collaborative, embedding the power of crowd sourcing into every level of the decision-making process.
Panorama Necto is unified and governed. Users can mash up data from a variety of data sources, and tap into single source of truth users can analyze, visualize, track performance, discover hidden insights and collaborate with colleagues — all from within single browser window.
You might also like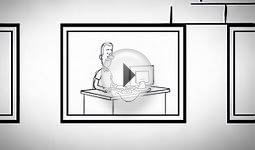 Business Intelligence 3.0
Business Intelligence Software Helps Eliminate Unwanted ...
Usina de Sinop usa ERP da SAP — Baguete (liberação de imprensa)
A Companhia Energética Sinop S/A (CES), detentora da concessão de exploração de energia gerada pela Usina Hidrelétrica Sinop, atualmente em construção no Mato Grosso, implementou um sistema de gestão da SAP com consultoria da Red&White.
A PRACTITIONER'S GUIDE TO BUSINESS ANALYTICS: Using Data Analysis Tools to Improve Your Organization's Decision Making and Strategy


Book (McGraw-Hill)




Used Book in Good Condition