Clinical trials data Management Sweden

IRW offers phase I-IV trial management, as well as all classes of medical device investigations, from single-center to multi-national projects.
With more than 15 years experience of working with majority of indications and products, our competent, dedicated and flexible study teams are ready and able to deliver. We manage projects from start to finish, but are also happy to work as an integrated part of your own study team.
The dedicated and professional IRW staff offers a wide range of academic competence and solid experience of clinical research, as well as of working with global pharmaceutical and biotech companies, and of interacting with the various regulatory authorities in the Nordic region. All our staff has medical/scientific backgrounds and continuously undergo documented training.
Services:
Feasibility and Patient Recruitment
Regulatory and Ethics Committee submissions
Clinical Monitoring and Site Management
Project/Study/Site Management
Feasibility and Patient Recruitment
Slow patient recruitment is by far the most common cause of delays in clinical studies. Being a local Nordic CRO, our wide-ranging local networks include investigators both in the private sector and within in the public healthcare system. We use a well-defined process when selecting sites, using study-specific questionnaires, thorough feasibility assessment and evaluation of the potential sites; all to ensure a high probability of reaching the required number of patients for the study within the specified timeline.
Regulatory and Ethics Committee submissions and contacts
We have many years' experience of handling the regulatory and ethics committee submissions and contacts in all the Nordic countries, using our local experts. This includes local mandatory regulations, such as Biobank agreements, Personal Data Act requirements and Radiation Committees regulations. Our knowledge of local ethics and regulatory requirements is invaluable in reducing approval process timelines.
Clinical Monitoring and Site Management
All Nordic IRW offices offer highly experienced Clinical Research Associates (CRA), fluent in English as well as the local language. Our project teams collaborate closely with our sponsors, and maintain close contact with the sites, supporting each investigator in order to maximize quality and performance. Study sites in all Nordic countries are within easy reach of our CRAs, facilitating coordination and operational efficiency.
Studies are carried out according to current regulations and guidelines. Additionally, ICH-GCP, local ethical requirements, Sponsor or IRW SOPs as well as all procedures and data collected are subject to our in-house Quality Assurance.
Study Management
Comprehensive project management is the key to the success of any study. We have teams of experienced and well-educated Project Managers present in all Nordic countries. Our Project Managers maintain an overview of all aspects of the study, working closely with the study team to ensure control of project scope, quality, budget and timeline.
You might also like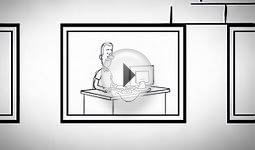 Business Intelligence 3.0
Business Intelligence Software Helps Eliminate Unwanted ...
Usina de Sinop usa ERP da SAP — Baguete (liberação de imprensa)
A Companhia Energética Sinop S/A (CES), detentora da concessão de exploração de energia gerada pela Usina Hidrelétrica Sinop, atualmente em construção no Mato Grosso, implementou um sistema de gestão da SAP com consultoria da Red&White.