Issues in Enterprise data Management
Visually, BI dashboards and analyses can be impressive and appear to meet the user's needs, but if the data displayed on the dashboards isn't reliable or correct then those same users can quickly lose faith in what they contain. Therefore, it's important that assessing and managing data quality becomes an important part of any BI and data warehousing project.
Oracle recently introduced Oracle Enterprise Data Quality (EDQ) as their latest solution to the data quality "problem", originally developed by Datanomic and known as "Dn: Director". The acquisition of Datanomic is part of a renewed push by Oracle into data quality management.
The acquisition follows on from previous efforts based around Oracle Data Integrator and, before that, Oracle Warehouse Builder.
Readers of this blog may well remember previous data quality initiatives based around ODI and OWB, with products like "Oracle Data Profiling and Quality" (OEM'd from Trillium) and "Data Quality Option for Oracle Database" based around Oracle Warehouse Builder.
Mark posted a summary of the two tools a few years ago, but it's probably true to say that neither gained much traction within the marketplace, hence the reboot of their strategy around Datanomic and what is now Oracle Enterprise Data Quality.
Of course "data quality" as a topic area has been around for a while and there have always been tools to address it, so why should we be interested in another Oracle initiative in this area? Enterprise Data Quality is a bit different to previous efforts Oracle have made in this area, principally in that it's more of a complete solution, it's been on the market (successfully) for a while in it's Datanomic guise. It tries to extend the data quality management process through to business users, who of course in the end govern the data and have the power to improve its quality long-term.
As a product, EDQ has more to offer in terms of data quality than tools like ODI and OWB in that it's a complete data quality management platform, rather than being just a plug-in to an ETL tool. Key features include:
All data quality operations are bundled in one tool (profiling, auditing, cleansing, matching).
EDQ is designed to be easy and intuitive to use, making it possible to involve business users in the data quality management process.
Support for data governance best practices, and display of data quality KPIs through a dashboard.
The ability to create and raise cases (like help-desk tickets) as data quality issues are identified, and then being assigned to developers or business users to resolve in a structured, tracked way
A library of standardized data quality operations that can be applied and if needed, customized, the aim being to avoid "re-inventing the wheel" and instead leveraging standard techniques to identify and resolve common data quality issues.
see more
You might also like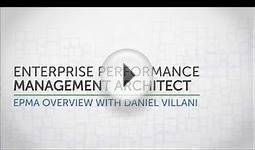 Enterprise Performance Management Architect (EPMA) Video ...
Datability Enterprise Data Management 2014 Part4
GT Software Ships Data Unification Solution — Database Trends and Applications
GT Software, a provider of enterprise data management solutions,has introduced a new software platform and supporting services that enables users to access critical information from across the organization, regardless of where the data resides, on or ..