Data Warehouse appliance analytics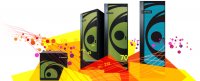 Engineered from the ground-up, and purpose-built for speed, simplicity and scale.
High-performance IBM® Netezza® data warehouse appliances give organizations the ability to rapidly analyze complex data, for powerful insights that drive innovation and growth.
The portfolio of IBM Netezza products offers a complete solution that integrates database, advanced analytics, server and storage together, to deliver the performance, value and simplicity organizations need to handle their rapidly expanding data. Each member of the appliance family comes with pre-built, high-performance and scalable in-database analytics that can be used with many standard and emerging analytics environments.
IBM Netezza data warehouse appliances are easy to install and use. Right out of the box, these appliances are ready to go to work.

IBM Netezza Data Warehouse Appliance Family
Extremely versatile, compact, and easy to install, the IBM Netezza 100 data warehouse appliance is designed for test and development. It offers organizations 100 gigabytes to 10 terabytes of user data capacity and fast time-to-value.
Learn more
The IBM Netezza 1000 is the flagship data warehouse appliance for the IBM Netezza data warehouse appliance product line. It is a purpose-built, standards-based data warehouse appliance that architecturally integrates database, server, storage, and advanced analytic capabilities into a single, easy-to-manage system. Learn more
Scale up to 10 petabytes of data for extreme enterprise-level initiatives. The IBM Netezza High-Capacity Appliance series accelerates the industry's leading massively-parallel data warehouse architecture to multi-petabyte scale, creating a "queryable archive" that can store, query and analyze thousands of terabytes of data–fast and cost-effectively. Learn more
What is the Netezza Factor?
The Netezza Factor is the transformational effect that occurs when you deploy IBM Netezza data warehouse appliances. Suddenly, everyone, across all lines of business, has access to fast, real-time data insight.
Reports and Studies
Tapping into unleashed business potential through advanced analytics.

The IBM Netezza data warehouse appliance architecture
https://nsbroker.com/investment-strategies/harmonic-pattern-trading-strategy
You might also like
GT Software Ships Data Unification Solution — Database Trends and Applications
GT Software, a provider of enterprise data management solutions,has introduced a new software platform and supporting services that enables users to access critical information from across the organization, regardless of where the data resides, on or ..