Information Management in Organisations
Cobus joined Transparency International in 2004 and was appointed Managing Director in 2007. His experience spans the fields of globalisation, development policy, international relations and business management. Cobus has taught and worked at universities, multinational corporations, trade unions and research institutes in managerial and research related roles around the world. During the 1980s and early 1990s, he was active in the anti-apartheid struggle in South Africa as Chair of the African National Congress in Cape Town. He is a member and former chair of the World Economic Forum (WEF) Global Agenda Council on Corruption, serves on the Board of the WEF Partnering against Corruption Initiative and is Chair of the International Civil Society Centre. Cobus holds a PhD in Sociology from La Trobe University, Melbourne, and an MPhil in Political and African Studies from the University of Cape Town.
Miklos joined Transparency International in 1999. He was appointed to his present role in 2011, which sees him lead on internal governance at the international secretariat, oversee special initiatives and supervise the International Anti-corruption Conference and the EU Liaison Office. He also leads on strategic interventions in response to international events and emerging situations relevant to the anti-corruption movement. Prior to joining Transparency International, Miklos was founding Executive Director of the global civil society alliance CIVICUS and has served as Deputy Mayor of Budapest, Hungary. He was a Fulbright Visiting Fellow at Yale University in 1988-1989. Miklos holds a doctorate in Economics from the Karl Marx University of Economic Sciences in Budapest.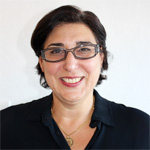 Haroun joined Transparency International in 2013, becoming lead on our international secretariat's finance, human resources, monitoring and evaluation and learning (MEL), information technology and office management. Prior to joining Transparency International, Haroun served as CEO and as Finance and Services Director of Islamic Relief. He has worked as an auditor, accountant and business advisor, and is a fellow of the Royal Society for the Advancement of Manufacturing Enterprise and Art (RSA) and the Institute of Chartered Accountants in Ireland (FCA), and a member of Harvard University's Humanitarian Policy and Conflict Research working group. Haroun also holds a post-graduate diploma in Accounting from Dublin City University and a Bachelor of Commerce from Ain Shams University, Cairo.
Virginie joined Transparency International in August 2012 as Communications Director, before becoming Group Director for External Relations in 2013. Prior to this, she was spokesperson, responsible for press and public information at the Organization for Security and Co-operation in Europe (OSCE) and head of communications, Europe, at Radio Free Europe/Radio Liberty (RFE/RL). She is a former investigative journalist, permanent correspondent in Moscow, and research director at the Harvard Davis Center for Russian Studies.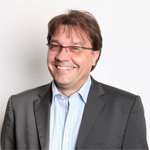 You might also like
Leaders in public institutions must lead by example - Nii Baddoo — BusinessGhana
.. Public Servant in Improving Governance in the Public Sector through Attitudinal Change and Adherence to the Code of Ethics and Conduct." There will also be a presentation on Human Resources Management Information System (HRMIS). Source: GNA.
Don't use transfers as a means of discipline of staff — GhanaWeb
.. in the Public sector, the Role of the Public Servant in Improving Governance in the public sector-through attitudinal change and adherence to code of ethics and conduct; and a presentation on Human Resources Management Information System (HRMIS).
Knowledge Management in Organizations: A Critical Introduction


Book (Oxford University Press)




Used Book in Good Condition