Definition of Managed Services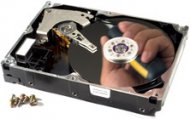 The buzzword relating to IT Support is "Managed Services", and every day more and more businesses are jumping on the bandwagon. But what does managed services actually mean and how can you tell if an IT Support company is not just using the word as a marketing tool, but is in fact only offering "flat rate" services packaged as "managed services"?
As a definition, Managed Services allows a business to offload IT operations to a service provider, known as a Managed Services Provider.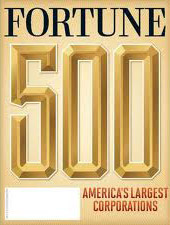 The managed service provider assumes an ongoing responsibility for 24-hour monitoring, managing and/or problem resolution for the IT systems within a business.
A Brief History of Managed Services
The following is a summarized history of managed services to give you some background relating to how these services have developed. This history pertains specifically to companies who service small network systems.
It all started with break-fix services
The companies who have helped service small networks in the past have been hamstrung by the lack of tools to help with the problem. The networks they service developed as simple systems, usually built by a self taught network amateur-turned-pro.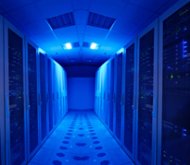 Maintenance was break-fix only, meaning when something broke, the company called and they came running to fix it… hopefully.
As time went on, the best of the support people developed procedures and programs to periodically come on-site to do a system review of logs and user information looking for hints of issues before they became big problems. In some cases an elaborate checklist was used to record disk usage, processor usage, etc.
The problem of course, was that the support people could only see what was happening on that particular day. If something happened later, they would never know about it … unless the customer called.
Backup problems and other errors continued to occur
Additionally, the only professional test of the backup system was on the visit, which frequently resulted in days or more of missed backups. The system was prone to other human errors when the on-site technician, trying to be accommodating, would take care of the "end user" symptoms and would not have time to address the "real issues". This created a constant battle for the tech as they tried to convince customers that they were only causing themselves more dangerous problems down the road by not being proactive.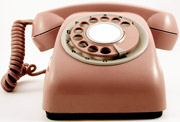 Wordpress experts -
Website Development Brisbane
You might also like
The Managed Health Care Dictionary


Book (Aspen Publishers)




Used Book in Good Condition
Job seeker uses billboard across from Kitchener's Google office to stand out .. — MetroNews Canada
Brumwell-worked in the information technology and project management fields in recent years for companies including Enbridge. Much of his work in the past five years has been on contract, leading him to want to seek out something more permanent.
Low-tech billboard gets high-tech attention — OurWindsor.ca
Brumwell worked in the information technology and project management fields in recent years for companies including Enbridge. Much of his work in the past five years has been on contract, leading him to want to seek out something more permanent.
Swarovski Spotting Scope HD ATS-65 High Definition Glass


Sports (Swarovski Optics)




High-definition aluminum spotting scope with 65mm objective lens diameter
Compact, lightweight body is ideal for birdwatchers on the move
Fluoride-containing HD lenses minimize color fringing and produce high-contrast images
Rubber armoring protects against shock and noise; submersible to 13 feet
Measures 12.79 inches long and weighs 36 ounces; lifetime warranty
A privilege to sharing the joy of music — BDlive
Now he teaches the same instrument as part of his work with Buskaid, although he dreams of starting his own project management business "with a few friends", information technology and project management being what he studied after finishing school.
Grandstream GS-GXV3500 IP Video Encoder/Decoder


CE (Grandstream)




Decodes standard definition PAL/NTSC composite video stream, or smaller resolutions
Advanced multi-streaming-rate real-time H.264, Motion JPEG at D1 resolution
Support 8Mb pre-/post-event recording buffer
Support Line-Out and Micro-In audio connections
Support composite (RCA) video output to TV

Microsoft Windows Live OneCare 1.0 For Windows XP


Software (Microsoft Software)




Windows Live OneCare anti-virus regularly scans or monitors the files on a consumer's computer and looks for virus definitions or identifies files that are behaving...
Features a managed, two-way firewall with ongoing policy updates to help protect PCs from hackers when sending or receiving data.
To help protect consumers' PCs from spyware threats and other unwanted software, Windows Live OneCare will work with antispyware functionality powered by Windows...
Windows Live OneCare makes it easy for consumers to restore lost files and back up their important files regularly, regardless of whether they want to back up to...
12 month subscription with free phone, email and chat support for up to 3 computers.

NP-PA600X with NP13ZL. Bundle Incl PA600X Projector and NP13ZL


CE (NEC)




Integrated Device Technology HQV is a high-performance video processing/scaling system designed for computer signals as well as standard or high-definition video
Bright enough for most applications: 6 lumens
Geometric correction tool allows you to project on spheres, cylinders and more
Integrated RJ45 connection for quick connection to the LAN (10/100 base-T capability)
Integrated high-speed wireless LAN I 802.11b/g
Q&A
What is definition of "management services"?
The term "management services" is defined as "managing and administering" but the Directive does not go into any detail as to what "managing" means or what "administering" means. It would appear to include investment management, risk management and other services.
Are there operating conditions imposed for AIFMs?
What is the definition of managing quality in services?
I am stuck on a bit of my assignment please could someone help me with the definition of managing quality in services please?
Sam, the managing quality in service is a peer reviewed journal that is devoted to ways of improving quality of service, it is the most effective means od ensuring a competitive advantage in today's global marketplace, it covers the various management aspects of service organizations, of which service quality is an integral component.