Technical Consultants
The tech market is booming, no doubt about it. All you have to do is look at the technical unemployment rate, which is 50% lower than the overall rate, and you've got your proof.
While this is great news for tech companies and technical consultants, it can lead to IT staffing nightmares for everyone else. With so many companies offering challenging projects at competitive rates, holding on to your most prized technical consultants can seem hopeless.
What's a company to do? Woo them. Below we have 4 tips to help you keep your technical consultants happy and your employer-employee relationship strong.
1. Modernize the Technical Equipment
While it may feel financially frivolous to spring for top-tier equipment, do it. Contrary to popular belief, technical consultants aren't asking to update systems because they want the newest, shiniest gadgets. They ask for these products because both the increased speed and additional tools allow consultants to heighten their productivity.
While paying for this technology may be expensive on the front end, it has the potential to save you money as deadlines are met on, or even ahead, of time. Furthermore, this investment is an incentive for your consultants to stay; they won't need to leave in order to find a company that allows them to optimize on their productivity.
2. Include Consultants in the Planning Phases
Say you're the manager for the technical side of your company. How would you like it if a veterinarian came in and told you how to do your job? My guess is, you wouldn't. Nor would the vet's recommendations make any sense for your organization.
Apply this logic to your technical consultants. If you, as a manager, don't have a strong technical background, make sure you include your technical consultants in the planning process. You hired them because they know the most about technology, so ask for their opinions. They'll tell you if "Option A" is better than "Option B."
Allowing for input keeps consultants from being frustrated by a system that doesn't make technical sense. Furthermore, this recommendation process connects the individual consultant to the team (as they have a stake in the project) which further builds company loyalty.
3. Don't Expect Heaps of Overtime
It's true. Technical consultants love technology; many will spend all day coding, just to go home and do it for a personal project. While this may be the case, don't monopolize on the fact that your consultants love their job.
In short? Don't plan on too much overtime.Doing so will only lead to burnout, resentment and a high turnover rate. Respect the fact that your consultants have lives outside of work and they'll be more likely to stay with you.
4. Increase Your Consultants' Rates
If you're a non-technical manager, it is oftentimes difficult to give feedback on the work your consultants are doing. One way to show that you not only realize but appreciate the amount of quality work they're putting in to your company is to increase your top consultants' rates.
You might also like
Day in the Life: Teradata Technical Consultant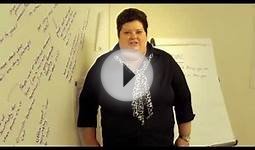 Amazon Consulting Services - Testimonial #2 - Handling ...
Minehead Blue Anchor Hotel bid to stop cliff fall — BBC News
Councillor Anthony Trollope-Bellew said employing technical consultants at a cost of £40,000 to deal with the issues would help the application, but the council "can't afford it". "We've already put £11,500 into this bid but even if we spent the £40 ..
MoD paying consultants up to £3000 a day to work on 'transformative' projects — The Independent
The figures, obtained under Freedom of Information by BBC Newsnight, showed that the Government spent £317m on consultants in 2013 - a fall of 75 per cent compared to 2009. The Ministry of Defence (MoD) spent a further £137m on technical consultants.
ASE Test Preparation - C1 Service Consultant (Automotive Technician Certification)


Book (Cengage Learning)




Used Book in Good Condition
FCC clarifies new medical telemetry rules, finalizes MBAN coordinator .. — Lexology
The MBAN Coordinator will be permitted to set the user fees necessary to meet its costs as well as those for any third party technical consultants and the AMT Coordinator but not to make a profit.
1949 photo Dr. Vladimir K. Zworykin, Vice President and technical consultant, g8


Home (Vintage History)




1949 photo Dr. Vladimir K. Zworykin, Vice President and technical consultant, RCA laboratories division
Photograph size is approximately 8 x 10
Rare Historic Photograph
Archival Quality Reproduction
Minera Gold signs binding US$5.5M deals for Peru processing plant — Proactive Investors USA & Canada
The metallurgical balance testing and reconciliation for the month is still ongoing and being verified by Minera's technical consultants.
Government department tasked with ending Whitehall waste spends £54m on .. — Mirror.co.uk
The total Government bill for consultants in 2013 was £317million. In addition, the MoD spent £137million on technical consultants, including someone earning up to £3,000 a day.
Q&A
What's a Technical Consultant?
Hi! i'm a newly graduating student finding a job in the I.T. Industry. I am quiet confuse on a job title: "Technical Consultant". Does anyone can explain the nature of this job and what's this compared to Technology Consultant? Hope, you have the patient to expound this so i can fully understand its task. thank you!:)
a techincal consultant would be someone who might give you advice on IT or electronic related items. If you were opening a business for example, and had no idea about IT requirements, you might hire a tech consultant to come in and survey your company and give advice on what type of infrastructure you might need for your IT requirements.