Technical Consultants, Inc
Al Neumann is President/Director of Technical Consultants Inc (TCI) which is located in Longboat, Key, Fl. TCI is a training and consulting firm specializing in geometric tolerancing. Al Neumann, President and Director, is a graduate of Central Michigan University. He has worked in a variety of engineering and manufacturing firms related to automotive as well as the defense industry. His exposure and enlightenment to geometric tolerancing began in 1965 working with Chrysler Institute, Chrysler Corporation. There, he provided engineering and manufacturing related training programs as well as geometric tolerancing training to various Chrysler Corp facilities along with its many suppliers.
Al Neumann left Chrysler Corporation and established Technical Consultants Inc (TCI) in 1983. TCI is devoted to education and training in geometric tolerancing and product definition. He is a recognized international expert in geometric dimensioning and tolerancing. He has written many books and has also produced five video training programs on the subject. Mr.
Neumann has presented thousands of training programs to hundreds of thousands of people in major corporations throughout the US and worldwide over the past 30 years.
Since 1985, Mr. Neumann's accomplishments and affiliations have been many including:
A member on the ASME Y14.5, Dimensioning and Tolerancing subcommittee for the past 22 years.
Currently serving as vice chair on the ASME Y14.5 subcommittee on dimensioning and tolerancing.
A past chairman on the US Technical Activities Group to ISO on Dimensioning and Tolerancing and Mathematical Definitions.
A senior member of the Society of Manufacturing Engineers and the American Society of Mechanical Engineers.
A member on the ASME Y14.5.1 subcommittee on Mathematical Definitions of Dimensioning and Tolerancing.
Past service on national and international standards committees for the past 25 years.
Mr. Neumann travels worldwide presenting training and consulting on geometric tolerancing and related subjects. Mr. Neumann works with large and small companies customizing training and education to meet particular needs.
Scott Neumann is a senior partner and Chief Project Engineer at Technical Consultants Inc. He specializes in geometric tolerancing and tolerance stack-up and analysis. He is also an expert in measurement and inspection techniques.
You might also like
Day in the Life: Teradata Technical Consultant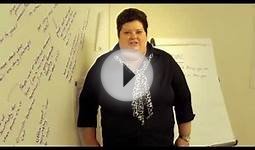 Amazon Consulting Services - Testimonial #2 - Handling ...
Minehead Blue Anchor Hotel bid to stop cliff fall — BBC News
Councillor Anthony Trollope-Bellew said employing technical consultants at a cost of £40,000 to deal with the issues would help the application, but the council "can't afford it". "We've already put £11,500 into this bid but even if we spent the £40 ..
MoD paying consultants up to £3000 a day to work on 'transformative' projects — The Independent
The figures, obtained under Freedom of Information by BBC Newsnight, showed that the Government spent £317m on consultants in 2013 - a fall of 75 per cent compared to 2009. The Ministry of Defence (MoD) spent a further £137m on technical consultants.
FCC clarifies new medical telemetry rules, finalizes MBAN coordinator .. — Lexology
The MBAN Coordinator will be permitted to set the user fees necessary to meet its costs as well as those for any third party technical consultants and the AMT Coordinator but not to make a profit.
Quiengana2012


Mobile Application (GPS Technical Consultants, Inc.)




Features:
1. Daily Vote Page within a 24 hours window using local time (GMT-4).
2. Strong security algorithms and validation routines.
3. Website Support Site with real time results.
4. Previous day final results presented on your phone.
5. Special Polls Section (with the ability to participate in Flash Polls or predetermined timeframe Polls).
6. Facebook integration as a distribution channel for the results.
7. Native OS development for more stability of the APP.
8. Trend line based on last 20 days results (published on the support website).
9. Choose your prefer political party skin color.