Technical Consulting Services Industry
This report takes an in-depth look at the 'Other Scientific and Technical Consulting Services' industry, NAICS 541690. epipeline's Contract History Plus* provides you with a broad context and several perspectives that enable you to develop the best positioning and strategy for your company to more effectively compete for government contracts. The following graph illustrates one such perspective: the top Government departments/agencies buying these services over the last four fiscal years.
WHAT IS NAICS 541690?
This industry comprises establishments primarily engaged in providing advice and assistance to businesses and other organizations on scientific and technical issues (except environmental).
Illustrative Examples:
Agricultural consulting services
Motion picture consulting services
Biological consulting services
Physics consulting services
Chemical consulting services
Radio consulting services
Economic consulting services
Safety consulting services
Energy consulting services
Security consulting services
The size standard associated with NAICS 541690 is million (effective January 1, 2012), which means that a company, including its affiliates, would be considered a "small business" if their average earnings do not exceed $14 million for each of the pay periods for the preceding completed 12 calendar months.
Total reported spending under NAICS 541690 for the period of Fiscal Year 2009 (FY09) through Fiscal Year 2013 (FY13) was $9.6 billion. Current FY13 reported spending is billion for services under NAICS 541690. The chart below illustrates the reported** spending by year for FY09 through FY13.
Source: epipeline's Contract History Plus*
WHO ISSUES THE CONTRACTS?
The Army was the largest procurer for these services for the last five fiscal years (FY09 through FY13), with $1.3 billion in contract spending, comprising almost 13% of market share for NAICS 541690. The next five agencies, USAID ($783 million), the Air Force ($729 million), NASA ($681 million), the CDC ($574 million), and the Navy ($507 million), each reported over $500 million in spending. The four remaining agencies in the top ten, the Office of Procurement Operations ($479 million), the Office of Policy, Budget and Administration ($474 million), NIH ($404 million), and SAMHSA ($331 million), each comprised between 3.5% and 5% market share. The remaining agencies not represented in the top ten each reported under 3% market share.
You might also like
Day in the Life: Teradata Technical Consultant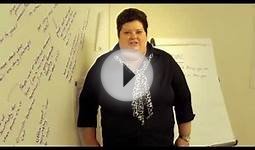 Amazon Consulting Services - Testimonial #2 - Handling ...
Report clears Region 14 — Waterbury Republican American
WOODBURY — A technical consulting company has exonerated the Region 14 school district in a study conducted after a graduating high school senior accused the district of political bias regarding which websites students could visit.
Basic Technical Drawing: Student Text


Book (McGraw-Hill/Glencoe)