Technical Resources Consultants
Herman W. Hoffman, Jr., P.E.: Technical Advisor
CONTACT INFO:
Tel: 512.294.7193
BIOGRAPHY:
Mr. Hoffman's professional areas of experise include: water conservation and drought plan development; industrial, commercial and institutional water conservation audits; water resource planning; development of sustainable sources of water (water reuse, rainwater harvesting and other on-site sources); and sustainable, green design for water conservation. Mr. Hoffman holds many organizational memberships and is involved in several nationwide committee activities at the American Water Works Association (AWWA), U.S. Green Building Council's Water Efficiency Technical Advisory Group, American Society of Heating, Refrigerating and Air-Conditioning Engineers (ASHRAE), and Green Globes. Mr.
Hoffman has been instrumental in drafting numerous pieces of water conservation related legislation and has lectured on ICI water conservation, energy-water relationships, and on future water requirements for energy and industrial development throughout the United States, Mexico, Canada, the Middle East and South America.
In addition, he has been the author and/or co-author of numerous publications, guidebooks, papers and other works on municipal and industrial water conservation, drought management, rainwater harvesting, water reuse and the development of alternate water resources for commercial and industrial activities.
Lonnie Burke: Technical Advisor
CONTACT INFO:
Tel: 505-453-0027
BIOGRAPHY:
Mr. Burke specializes in water conservation systems and water resources consulting. Mr. Burke has 34 years plumbing experience and 10 years in technical instruction. Mr. Burke received his BA from Highland University in Las Vegas, NM. His experience includes:
Consultant/Technical Advisor, Resource Wise/USBOR Grants (2004-Present). Under U.S. Bureau of Reclamation Grants, coordinate the accumulation and organization of pertinent historic and technical water use data, develop water and wastewater rate structures based on operational and fiscal data, and create 40-Year Water Management Plans for various New Mexico communities. Provide technical support including water and wastewater system assessment and community water related conservation program consultation.
Contract Service Provider/Consultant/Technical Advisor, Resource Sandia National Laboratories (2004-Present). Assess and evaluate the progress of the Sandia National Laboratory Water Conservation Program. Perform detailed water audits on over 100 facilities. Gather and evaluate historic water use data for consumption patterns and system loss for all of the more than 550 facilities including evaluation of the landscape irrigation program.
You might also like
Day in the Life: Teradata Technical Consultant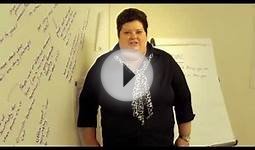 Amazon Consulting Services - Testimonial #2 - Handling ...
ASE Test Preparation- C1 Service Consultant (ASE Test Prep for Service Consultant: Test C1)


Book (Cengage Learning)




Used Book in Good Condition
Report clears Region 14 — Waterbury Republican American
WOODBURY — A technical consulting company has exonerated the Region 14 school district in a study conducted after a graduating high school senior accused the district of political bias regarding which websites students could visit.
Q&A
What is a good resource for technical strategies?
"Technical Analysis of the Financial Markets" by John J. Murphy to get started. Then the book Ellis mentioned "Technical Analysis" by Kirkpatrick.