Offering Technical Consulting and Services
Management, Scientific, and Technical Consulting Services
Related Profiles of Professionals
Industry Overview
Management, scientific, and technical consulting firms influence how businesses, governments, and institutions make decisions. Often working behind the scenes, these firms offer resources that clients cannot provide themselves. Usually, one of the resources is expertise - in the form of knowledge, experience, special skills, or creativity; another resource is time or personnel that the client cannot spare. Clients include large and small companies in the private sector; Federal, State, and local government agencies; institutions, such as hospitals, universities, unions, and nonprofit organizations; and foreign governments or businesses.
The management, scientific, and technical consulting services industry is diverse. Almost anyone with expertise in a given area can enter consulting. Management consulting firms advise on almost every aspect of corporate operations, including marketing; finance; corporate strategy and organization; manufacturing processes; information systems and data processing; electronic commerce (e-commerce) or business; and human resources, benefits, and compensation. Scientific and technical consulting firms provide technical advice relating to almost all nonmanagement organizational activities, including compliance with environmental and workplace safety and health regulations, the application of technology, and knowledge of sciences such as biology, chemistry, and physics.
Larger consulting firms usually provide expertise in a variety of areas, whereas smaller consulting firms generally specialize in one area of consulting. Administrative management and general management consulting services firms, for example, offer advice on an organization's day-to-day operations, such as budgeting, asset management, strategic and financial planning, records management, and tax strategy. A manufacturing firm building a new factory might seek the help of consultants to determine in which geographic location it would incur the lowest startup costs and how to build the equipment and design the building layout in order to increase workplace safety and reduce human error. A family opening a new restaurant might hire a consulting firm to help develop a business plan, provide tax advice, or develop occupational safety and health systems for employees, such as providing slip resistant floors and shoes. Consulting firms also might advise clients in the implementation and use of the latest office technology or computer programs that could increase office productivity. Some clients might turn to consulting firms to manage the financial aspects of their business. Consultants may provide insight into why a division of the company is not profitable or may recommend an investment strategy that meets the client's needs.
Another specialty within management consulting is process, physical distribution, and logistics consulting services. Firms in this industry specialize in the production and distribution of goods, from the first stages of securing suppliers to the delivery of finished goods to consumers. Such firms give advice on improvements in the manufacturing process and productivity, product quality control, inventory management, packaging, order processing, the transportation of goods, and materials management and handling. A domestic manufacturing firm might hire a logistics consulting firm to calculate shipping rates and import duties for goods being exported or to determine the most cost-effective method of shipping products. Consulting firms in this industry also advise on the latest technology that links suppliers, producers, and customers together to streamline the manufacturing process. Finally, firms in the industry might suggest improvements to the manufacturing process in order to utilize inputs better, increase productivity, or decrease the amount of excess inventory.
While some management consulting firms specialize in a particular business process, others provide a range of business services specific to one industry, such as health care. Many professionals lack the business expertise to manage their practice effectively. Consultants advise these clients regarding the same management issues as they do other businesses, such as staff recruitment, compensation and benefits, asset management, marketing, and other business operations. Some consultants offer advice on matters pertaining directly to the industry in question - for instance, for the health care industry, compliance with biohazard removal and patient confidentiality regulations, avoidance of malpractice suits, and methods of dealing with managed care and health insurance companies. Industries such as legal services, telecommunication, and utilities also have consulting firms that specialize in specific issues.
Scientific and technical consulting services firms provide services similar to those offered by management consulting firms, but the information is not management related. One of the largest specialties in scientific and technical consulting services is environmental consulting services. Environmental consulting firms identify and evaluate environmental problems, such as inspecting sites for water contaminants, and offer solutions. Some firms in the industry advise clients about controlling the emissions of environmental pollutants, cleaning up contaminated sites, establishing a recycling program, and complying with government environmental laws and regulations. A real estate developer, for example, might hire an environmental consulting firm to help design and develop property without damaging natural habitats, such as wetlands. A manufacturing or utilities firm might hire environmental consultants to assess whether the firm is meeting government emissions standards, in order to avoid penalties before government regulators inspect the property in question.
Finally, many government agencies contract work out to environmental consulting firms to assess environmental contamination in a particular geographic area or to evaluate the costs and benefits of new regulations.
Occupational safety consulting services firms provide services similar to those offered by government agencies and private businesses, identifying workplace safety hazards and ensuring that employers are in compliance with government worker safety regulations. Safety consulting firms might identify hazardous materials or systems that may cause illness or injury, assess safety risks associated with machinery, investigate accidents, and assess the likelihood of lawsuits resulting from safety code violations. Some might specialize in a particular type of hazardous material, while other consultants might specialize in a particular industry's safety, such as that of construction, mining, manufacturing, health care, or food processing. As with environmental consulting firms, many government agencies contract work out to safety consulting firms for help with safety engineering, technical projects, and various kinds of assessment.
Scientific and technical consulting firms also advise on a diverse range of issues relating to the physical and social sciences - issues having to with agriculture, biology, chemistry, economics, energy, and physics. Agricultural consulting firms might advise on different farming techniques or machinery that increases agricultural production. Economic consultants might develop forecasting models and advise clients about the potential for a recession or an increase in interest rates that could affect business decisions. Energy consultants might advise clients on how to reduce costs by implementing energy-saving machinery. Finally, biological, chemical, and physics consultants might give theoretical or applied expertise in their chosen field.
Management, scientific, and technical consulting has grown rapidly over the past several decades, with businesses increasingly using consulting services. Using consultants is advantageous because these experts are experienced, are well trained, and keep abreast of the latest technologies, government regulations, and management and production techniques. In addition, consultants are cost effective, because they can be hired temporarily and can perform their duties objectively, free of the influence of company politics.
The vast majority of firms in the management, scientific, and technical consulting industry are small, primarily because new firms can enter the industry quite easily. Licensing, certification, and large capital outlays seldom are necessary for an individual to become a consultant, and the work can be quite lucrative for those with the right education, experience, and contacts. As a result, many wage and salary workers in management, scientific, and technical consulting services eventually leave established firms to go into business for themselves. In addition, after developing specialized expertise, people working in other industries often start their own consulting businesses, and some experienced workers perform consulting work after retiring.
Working Environment
In 2006, production workers in the industry averaged 35.9 hours per week, slightly higher than the national average of 33.9. However, many consultants must meet hurried deadlines, which frequently requires working long hours in stressful environments. Consultants whose services are billed hourly often are under pressure to manage their time very carefully. Occasionally, weekend work also is necessary, depending upon the job that is being performed.
Working conditions in management, scientific, and technical consulting services are generally similar to those of most office workers operating in a team environment. The work is rarely hazardous, with a few exceptions—for example, environmental or safety consultants who inspect sites for contamination from hazardous materials. In 2006, the industry had only 0.6 injuries and illnesses per 100 full-time workers, compared with an average of 4.4 throughout private industry.
In addition, some projects might require many executives and consultants to travel extensively or to live away from home for extended periods of time. However, new technology - such as laptop computers with remote access to the firm's computer server and videoconferencing machines - allow some consultants to work from home or conduct meetings with clients in different locations, reducing some of the need for business travel.
Most firms encourage employees to attend employer-paid time-management classes. The classes teach participants to reduce the stress sometimes associated with working under strict time constraints. Also, with today's hectic lifestyle, many firms in this industry offer or provide health facilities or clubs that employees may use to maintain good health.
Employment
The management, scientific, and technical consulting services industry had about 921, 000 wage and salary workers in 2006; an additional 250, 000 workers were self-employed and unpaid family workers, comprising 21 percent of all jobs in this industry. The vast majority of establishments in the industry were fairly small, employing fewer than five workers (chart). Self-employed individuals operated many of these small firms. Despite the prevalence of small firms and self-employed workers, large firms tend to dominate the industry. Approximately 58 percent of jobs are found in the 4 percent of establishments with 20 or more employees, and some of the largest firms in the industry employ several thousand people.
Degree Paths into this Industry
Most management, scientific, and technical consulting services are fairly specialized; still, the industry comprises a variety of occupations. Some of these occupations, such as environmental engineers, are specific to only one segment of the industry, whereas others, such as mathematicians, can be found throughout the industry.
Compared with other industries, the management, scientific, and technical consulting services industry has a relatively high proportion of highly educated workers.
Management analysts, also called management consultants, is the largest occupation in the management consulting industry. Their work is quite varied, depending on the nature of the project and the client's needs. In general, consultants study and analyze business-related problems, synthesizing information from many sources, and recommend solutions. The solutions can include overhauling a client's computer systems, improving just-in-time inventory systems, or selling troublesome parts of businesses. Because of the varied nature of these jobs, firms hire workers with diverse backgrounds, such as engineering, medicine, actuarial science, chemistry, and biology.
Computer and information systems managers ensure that the consulting firm's computer and network systems are fully operational and oversee other computer and technical workers, such as computer support specialists. These managers might also supervise certain consulting projects involving computer and information technology.
Workers in professional and related occupations are employed mainly in the scientific and technical consulting portion of the industry. Many of these workers are engineers and scientists who utilize their expertise through consulting. For example, environmental engineers and environmental scientists and geoscientists are employed by environmental consulting firms to evaluate environmental damage or assess compliance with environmental laws and regulations.
Other engineers, such as agricultural, biomedical, chemical, mining and geological, nuclear, and petroleum engineers; and physical and life scientists, such as agricultural and food scientists, biological scientists, chemists, materials scientists, and physicists and astronomers, are employed by consulting firms specializing in their scientific disciplines. Architects and civil and industrial engineers are sometimes employed by safety and security consulting firms to assess the construction of buildings and other structures, such as bridges, and to make recommendations regarding reinforcing these structures against damage.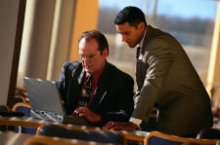 The rapid spread of computers and information technology has generated a need for highly trained computer specialists to design and develop new hardware and software systems and to incorporate new technologies. Systems analysts design new computer systems or redesign old systems for new applications. They solve computer problems and enable computer technology to meet their organization's particular needs. For example, a systems analyst from a management consulting firm might be hired by a wholesale firm to implement an online inventory database. Computer software engineers, by contrast, can be involved in the design and development of software systems for the control and automation of manufacturing, business, and management processes. Other computer specialists include computer support specialists, who provide technical assistance, support, and advice to customers and users, and database administrators, who work with database management systems software and determine ways to organize and store data. Computer specialists such as systems analysts, computer scientists, and computer engineers sometimes are referred to simply as "consultants."
Technical workers also include computer programmers, who write programs and create software-often in close conjunction with systems analysts-and engineering technicians, who aid engineers in research and development. Like systems analysts and engineers, these workers are found primarily in the business and management consulting segments of the industry.
Industry Forecast
Management, scientific, and technical consulting services is projected to be one of the fastest growing industries over the next decade. However, because of the number of people looking to work in this industry, competition for jobs is expected to be keen.
Between 2006 and 2016, wage and salary employment in the management, scientific, and technical consulting services industry is expected to grow by 78 percent, much faster than the 11 percent growth projected for all industries, ranking the industry as the fastest growing industry in the economy. All areas of consulting should experience strong growth.
Projected job growth can be attributed primarily to economic growth and to the continuing complexity of business. A growing number of businesses means increased demand for advice in all areas of business planning. Firms will look to management consultants to draft business plans and budgets, develop strategy, and determine appropriate salaries and benefits for employees. The expansion of franchised restaurants and retail stores will spur demand for marketing consultants to determine the best locations and develop marketing plans. The expansion of business also will create opportunities for logistics consulting firms in order to link new suppliers with producers and to get the finished goods to consumers. Finally, businesses will continue to need advice on compliance with government workplace safety and environmental laws. Clients need consultants to keep them up to date on the latest changes in legislation affecting their businesses, including changes to tax laws, environmental regulations, and policies affecting employee benefits and health care and workplace safety. As a result, firms specializing in human resources, environmental, and safety consulting should be in strong demand.
The increasing use of new technology and computer software is another major factor contributing to growth in all areas of consulting. Management consulting firms help clients implement new accounting and payroll software, whereas environmental and safety consulting firms advise clients on the use of computer technology in monitoring harmful substances in the environment or workplace. Consulting firms also might help design new computer systems or online distribution systems. One of the biggest areas upon which technology has had an impact is logistics consulting. The Internet has greatly increased the ability of businesses to link to and communicate with their suppliers and customers, increasing productivity and decreasing costs. Technology-related consulting projects have become so important that many traditional consulting firms are now merging with or setting up joint ventures with technology companies so that each firm has access to the other's resources in order to better serve clients.
The trend toward outsourcing and mergers also will create opportunities for consulting firms. In order to cut costs, many firms are outsourcing administrative and human resources functions to consultants specializing in these services. This should provide opportunities in human resources consulting for firms that manage their clients' payroll systems and benefits programs. At the same time, increasing competition has led to more business mergers, providing opportunities for consulting firms to assist in the process. Also, as increasing numbers of older business owners retire, consultants will be used to assist in liquidation, acquisition, or restructuring of those businesses.
Globalization, too, will continue to provide numerous opportunities for consulting firms wishing to expand their services, or help their clients expand, into foreign markets. Consulting firms can advise clients on strategy, as well as foreign laws, regarding taxes, employment, worker safety, and the environment. The growth of international businesses will create numerous opportunities for logistics consulting firms as businesses seek to improve coordination in the expanding network of suppliers and consumers.
An increasing emphasis on protecting a firm's employees, facilities, and information against deliberate acts of sabotage will continue to create numerous opportunities for security consultants. These consultants provide assistance on every aspect of security, from protecting against computer viruses to reinforcing buildings against bomb blasts. Logistics consulting firms also are finding opportunities helping clients secure their supply chain against interruptions that might arise from terrorist acts, such as the disruption of shipping or railroad facilities. Growing security concerns, rising insurance costs, and the increasing threat of lawsuits provide added incentives for businesses to protect the welfare of their employees.
Growth in management, scientific, and technical consulting services might be hampered by increasing competition from nontraditional consulting firms, such as investment banks, accounting firms, technology firms, and law firms. As consulting firms continue to expand their services, they will be forced to compete with a more diverse group of firms that provide similar services.
Economic downturns also can have an adverse effect on employment growth in consulting. As businesses are forced to cut costs, consultants may be among the first expenses that businesses eliminate. Furthermore, growth in some consulting specialties, such as executive search consulting, is directly tied to the health of the industries in which they operate. However, some consulting firms might experience growth during recessions; as firms look to cut costs and remain competitive, they might seek the advice of consultants on the best way to do so.
Despite the projected growth in the industry, there will be keen competition for jobs because the prestigious and independent nature of the work and the generous salary and benefits generally attract more jobseekers than openings every year. Individuals with the most education and job experience will likely have the best job prospects.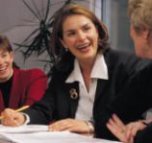 You might also like
Day in the Life: Teradata Technical Consultant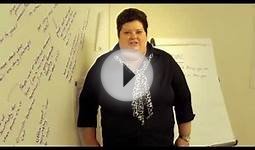 Amazon Consulting Services - Testimonial #2 - Handling ...
Strengths Based Leadership: Great Leaders, Teams, and Why People Follow


Book (Gallup Press)




Used Book in Good Condition
Job seeker uses billboard across from Kitchener's Google office to stand out ..
— MetroNews Canada
Brumwell-worked in the information technology and project management fields in recent years for companies including Enbridge. Much of his work in the past five years has been on contract, leading him to want to seek out something more permanent.
Low-tech billboard gets high-tech attention
— OurWindsor.ca
Brumwell worked in the information technology and project management fields in recent years for companies including Enbridge. Much of his work in the past five years has been on contract, leading him to want to seek out something more permanent.
Thyroid Health, Metabolic Support and Weight Management Supplement By LES Labs (60 Vegetarian Capsules with Iodine, Selenium, L-Tyrosine and Ashwagandha Extract)


Health and Beauty (LES Labs)




Supports thyroid function and hormone synthesis. Drug-free formula.
Promotes healthy metabolism and weight management.
Supports thyroid hormone levels with essential nutrients.
Natural formula with iodine, selenium, tyrosine, and ashwagandha extract.
Take just 1 capsule daily. 100% money-back guarantee.
A privilege to sharing the joy of music
— BDlive
Now he teaches the same instrument as part of his work with Buskaid, although he dreams of starting his own project management business "with a few friends", information technology and project management being what he studied after finishing school.
Why Pride Matters More Than Money: The Power of the World's Greatest Motivational Force


Book (Crown Business)




Used Book in Good Condition

Chinese Cute Facial Makeup for Samsung Galaxy S5 Cell Phone Cover Case (Red White)


Wireless (Yinfa)




Designed specifically for Samsung Galaxy S5 (2014).
100% brand new and high quality.
Keep your Phone safe and protected in style with this skin case accessory .
Durable, Facial Makeup with full color graphics.
It is Easy to use, light weight, Elegant construction and stitching

Beijing Olympic Games Birds' Nest Sports the Water Cube Cell Phone Case for Samsung Galaxy S5 (Cube Blue)


Wireless (Yinfa)




Specifically designed for Samsung Galaxy S5
Protecting your phone from scratches, dust, shock and fingerprint
Snap-on design for easy installation and removal.
Brand New and High quality PC Samsung galaxy S5 back case
The style also have for iPhone 4/4s 5/5s 5c Samsung galaxy s3 s4